Our new BronxCare Health System Identity was introduced. It builds on our tradition of community service and extraordinary record of accomplishments in CARING FOR THE BRONX.
Our August 2017 full three-year Accreditation from the Joint Commission, the nation's leading accrediting authority for hospitals, is a confirmation of BronxCare's success in providing high quality and compassionate care, while assuring patient safety. It is a tribute to our exceptional performance in CARING FOR THE BRONX.
Our 15 fully accredited Residency Programs from the Accreditation Council for Graduate Medical Education (ACGME) and American Dental Association (ADA), in addition to a federal residency training grant of $2.1 million over five years for enhanced education to future primary care physicians, are confirmations of BronxCare Health System's leadership in medical education.
Our selection by the New York State Department of Health as a Performing Provider System (PPS) lead in its Delivery System Reform Incentive Payment (DSRIP) program represents an opportunity for BronxCare and its community partners to achieve progressive health care change. By 2020, when DSRIP ends, it will have provided BronxCare with an excellent experience to transition to a Value-Based Payment System.
Our Health System completed a major Upgrading and Renovation of the 16th and 17th floors at the 1650 Grand Concourse hospital location.
Our certification as a Level Three Patient-Centered Medical Home is the highest designation given by the National Center for Quality Assurance to hospitals that are leaders in providing comprehensive outpatient care.
Our Health Home Care Management Agencies have reduced hospitalizations by 23.6 percent and reduced emergency room visits by 11.7 percent among its members.
Our Honor Roll Elite and Gold Plus Achievement designations from the American Heart Association and American Stroke Association are prestigious recognitions of BronxCare's strong commitment to delivering advanced stroke treatments to patients quickly and safely.
Our Gold Plus Quality Achievement Award for Heart Failure Care from the American Heart Association is an important acknowledgment of the high-quality cardiology care BronxCare provides to patients with Heart Failure.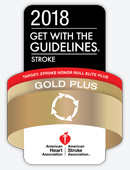 Our American Heart Association's Mission Lifeline Quality Achievement Award is a confirmation of BronxCare's successful efforts to implement quality improvement measures for heart attack patients.
Our recognition by the Centers for Medicare and Medicaid Services (CMS) as one of a select group of organizations to participate in its National Million Hearts® Cardiovascular Disease Risk Reduction Model is providing an important opportunity to decrease cardiovascular risk.
Our BronxCare Network volume of more than one million outpatient visits annually is reinforcing BronxCare's leadership role in Promoting Health Care Excellence.
Our ER is providing 139,000 visits annually, the seventh largest in terms of volume for hospitals in New York City. A major ER modernization was also completed.
Our Angioplasty Program and Hypothermia Center are providing lifesaving care.
Our skilled and experienced Neurosurgeons are bringing advanced brain and spine surgery to patients.
Our Orthopaedic Team is providing trauma, hand, foot, and spine care, as well as hip and knee replacements. Its unique "Game Day Same Day" program offers athletes treatment on the same day as their injury.
Our Breast Care Center's one-stop shopping approach for exam, imaging, and biopsy is potentially alleviating the serious problems associated with late-stage breast cancer.
Our Center for Vein Care is achieving successful outcomes for patients with vein disorders.
Our Division of Urology is successfully treating urinary tract, kidney, bladder, testes, and adrenal problems.
Our Bariatric Surgery Program's surgeons utilize robotic and laparoscopic procedures to benefit excessively obese patients.
Our Level III Neonatal Intensive Care Unit's 99 percent survival rate in saving infants, weighing as little as one to two pounds at birth, remains among the highest in the nation.
Our Interventional Radiology Suite is nearing completion. It will provide innovative, radiologic image-guided fluoroscopy, ultrasound, and computed tomography or magnetic imaging to precisely target therapy for oncology and other patients.
Our Dentistry Department is providing 99,000 visits annually at six convenient locations across the Bronx. It has also trained more underrepresented ethnic minorities than any dental residency program in the United States.
Our Physical Therapy Service is providing advanced rehabilitation services.
Our Center for Sleep Medicine is addressing sleep disorders.
Our Multiple Sclerosis Program is the only one in the Bronx recognized by the National Multiple Sclerosis Society.
Our Autism Treatment and Advocacy Center is responding to the high incidence of Autism in the Bronx, enhancing the lives of children with autism and their families.
Our BronxCare Special Care Center is providing quality long-term and chronic care, with access to BronxCare's comprehensive inpatient, outpatient, and specialty services.
Our Apprenticeship Program with the 1199SEIU Training and Employment Funds and 1199SEIU United Healthcare Workers East, New York City Department of Small Business Services, La Guardia Community College, and other key organizations is recognized as a unique and innovative program in recruiting and training frontline health care workers in effectively reaching out to the community.
Our Leadership Development Program is providing middle management staff with an improved understanding of the issues impacting BronxCare and other health care organizations.
Our Patient-Centered Care Initiative, a collaborative effort with the 1199SEIU Union, State Nurses Association, and Committee of Interns and Residents, is empowering employees to always "put patients first."
Our "my BronxCare" Portal offers patients the opportunity to have confidential access to their health information. With "myBronxCare," patients can contact a doctor, request appointments, review lab results, and request prescription refills.
… and our $38 million in annual grants, as well as continued financial stability, are indeed noteworthy in the current economic environment.