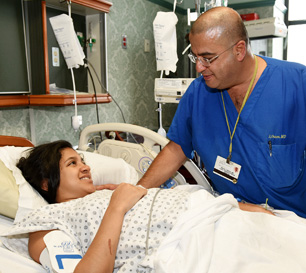 At BronxCare, pregnant women always have available to them the luxuries needed to make the birthing experience a pleasant, relaxing, and positive one. A Birthing Spa, which offers the option of whirlpool delivery baths (the only one in the Bronx), is relieving the strain of birth.
Dr. Saeed Oraee, Director, OB Anesthesia, is also helping patients experience as close to a painless delivery as possible. Less stress on pregnant mothers can lead to an easier delivery.

A 24-hour pregnancy hotline (718-99-BRONX), which provides immediate consultation, continues to be most effective in reaching out to "mothers-to-be" and responding to their needs.

We encourage you to visit the Birthing Spa and meet with our expert and experienced staff. Please contact Jessica Fernandez at (718) 239-8384 to schedule a tour.
The Women's Health Center High Risk Obstetrics program, led by Dr. George Mussalli and Dr. Karen Beckerman, is responding to pregnancies that pose difficult challenges. The goals of the program are clear—to do whatever is medically necessary to deliver a healthy baby. In complicated pregnancies, caesarean sections often become the surgical method used in the delivery process. Dr. Andrzej Riess and Dr. Jonathan Marder are highly experienced obstetricians and specialists in performing this procedure.
Approximately 60 percent of deliveries at BronxCare are classified as high risk. Many are pregnant women with gestational diabetes, asthma, high blood pressure, thyroid disease, and numerous other medical conditions that can complicate a pregnancy. Teen pregnancies are among the most difficult. As a result, young mothers and their babies are at an even higher risk for a multitude of medical problems, including premature births, fetal growth retardation, and sexually transmitted diseases. The Women's Health Center, through its Adolescent and Family Planning programs, is continuing to help teenagers understand these difficult issues.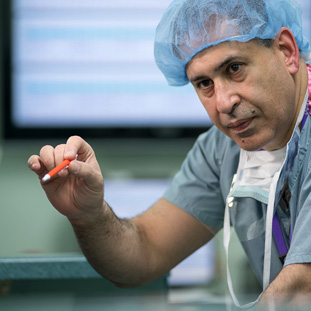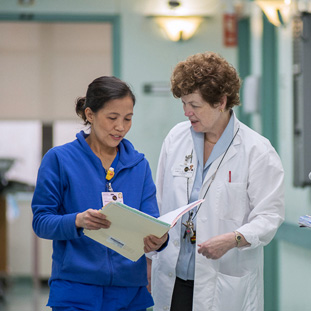 The Advanced Obstetric Ultrasound Unit and Maternal Fetal Medicine Division provide Obstetricians with a detailed fetal anatomy, which enables congenital malformations and other potential problems to be visualized and diagnosed. As a result, the appropriate management and necessary actions can then be immediately put into place. Dr. Barry Karpel, Director, Maternal Fetal Medicine, is responsible for these important services.
The Reproductive Genetics program, under the leadership of Dr. Tamara Goldwaser, focuses on education and detection of genetic disorders. Often, early knowledge of a potential problem makes treatment possible. Program staff also perform amniocentesis and other testing on pregnant mothers to determine whether their unborn babies will have genetic disorders.

Under the leadership of Dr. Peter Klatsky, Director, Reproductive Endocrinology and Infertility, innovative surgery for reproductive endocrinologic disorders and infertility is performed, including ovarian surgery and uterine reconstructive procedures, as well as tubal reconstruction and microsurgery for infertility.
The Department of Obstetrics and Gynecology offers many programs to help women prepare for and manage their pregnancy. Ongoing monitoring and evaluation with Obstetricians and staff, as well as a 24/7 Pregnancy Hotline (718-99-BRONX), are offered.

A Prenatal Care Program, under the leadership of Abbe Kirsch, CNM, Assistant Midwifery Director, is also available for women at similar stages in their pregnancy. It involves a total of 10 sessions throughout the pregnancy, each led by a BronxCare Midwife (a highly trained pregnancy expert). During these educational sessions, women learn the importance of health-promoting behaviors targeted at assuring positive outcomes for their pregnancies.

For further information or to enroll in the program, please contact Abbe Kirsch, CNM, Assistant Midwifery Director, at (718) 518-5000.
Breastfeeding and Lactation Consulting
Women, Infant, and Children (WIC) Nutritional Support
Social Work Counseling